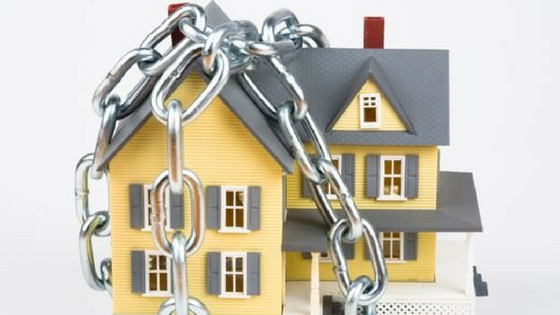 Here at Wharton Law we often stress the importance of getting a title search and ensuring that a home you're interested in buying can be provided with title insurance. The reason for this is simple.  This article we will discuss what you need to know about property liens. We aim to help you protect your investments as well as possible, and one of the biggest investments you'll ever make is in your home. Today, we'd like to explain just what a property lien is, how a home gets one, and how a homeowner may choose to get rid of it.
What is a Lien?
It is a legal document that a business can take out on your home in order to ensure you pay them a debt you owe.
There are several types of property liens, which can be summed up in three basics:
A lien that is put on your home due to failure to pay someone who's done work on your home, such as a contractor or repair person, is called a

mechanics lien.

When you've gone to court, and lost the case, if you are not able to pay the judgement right away, the person you owe could put out a

judgement lien

on your home in order to ensure they get their money ordered by the court.
If you do not file or pay your federal or state income taxes, the government is allowed to put a

tax lien

on your home to guarantee payment.
How to Remove a Lien
Keep in mind that without removing a lien you will not be able to apply for a second mortgage, have the ability to remortgage or be able to sell the property. So, here is what you'll need to do:
You will first want to negotiate with the lien holder who will likely want to work out a payment plan with you to get the money they originally took out the lien for.
Likewise, the IRS might agree to remove your lien if you agree to a payment plan to take care of your back taxes.
Lastly, if you don't believe the lien is justified, you can go about the process of proving that, by filing a lawsuit of your own in attempts to get the lien removed.
Many homeowners who wish to sell their homes with a lien on them, will go to sell them anyway with the understanding that part of the purchase price will go to pay the lien. If this is your plan when selling your home, make that clear to the potential buyer. This way, when he or she does a title search on your home, they will not be surprised to find the lien and will not view it as a
sign to stay away from the property
. The potential buyer may very well ask for your promise to pay the lien in writing, and you should oblige. Likewise, you'll want a title search on any home you plan on purchasing in the future, and you'll want to be sure it can be provided with title insurance. For
title insurance in Atlanta
, remember to contact us at
(404) 965-2767.