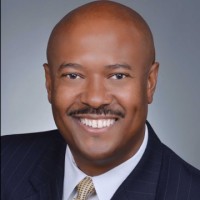 Steven G. Wharton is the Managing Member of Wharton Law, L.C. He has extensive experience in the areas of commercial and residential real estate transactions, corporate compliance and general business law matters, and estate planning services.
Specifically, Mr. Wharton represents lenders, developers, builders, agents, purchasers, and sellers in many types of real estate transactions, including mortgage financings, construction loans, lease transactions, project financings, acquisitions and dispositions of real estate assets, REO sales, short sales, and a variety of other real estate related transactions. Such transactions have involved various types of real estate assets, including multifamily housing projects, office buildings, warehouses, and retail centers. He has also conducted and supervised numerous residential real estate closings.
In the area of business law, Mr. Wharton has advised the management of several companies on numerous business transactions, including negotiating and drafting contracts, such as real estate leases, and advising on employment matters and on risks of consummating various transactions without further negotiations. In addition to business transactions, Mr. Wharton provides advisory services to company management on an on-going basis. For instance, he has assisted company management with implementing various employee policies, compliance and corporate governance issues, internal policies, employment agreements, salary and bonus programs.
Additionally, Mr. Wharton has assisted clients with assessing and implementing appropriate risk management strategies, as well as advising on strategic business planning and with creating and updating business plans. Mr. Wharton also undertakes special projects, such as researching current laws and the impact those laws might have on a client's strategic decisions.
Mr. Wharton has also assisted entrepreneurs with various matters ranging from structuring their businesses to exploring various financing options for obtaining start-up capital.
In the area of estate planning, Mr. Wharton assists clients with the following services: Will Preparation, Trust Preparation, Powers of Attorney, Business Succession Planning, and Probate Administration.
Mr. Wharton received his J.D. from Rutgers University School of Law-Newark in 2001 and his B.B.A. in Accounting from Baruch College in 1994. While attending law school, he was a Student Attorney in his school's Community Law Clinic in 2000 and 2001, where he assisted in the process of closing construction loans and commercial and residential real estate transactions for several community development corporations.
Mr. Wharton also served as the Managing Notes & Comments Editor of the Rutgers Computer and Technology Law Journal in 2000 and 2001.
Prior to founding Wharton Law, L.C., Mr. Wharton had been an associate with Thomas Kennedy Sampson & Tompkins LLP ("TKST"), one of the nation's oldest African-American owned law firms, where he performed many of the above services.
Mr. Wharton is a member of the Real Property Law, Corporate Counsel and Business Law Sections of the State Bar of Georgia, and a member of the Gate City Bar Association.
In addition to being an attorney, Mr. Wharton has earned the distinction of becoming a Certified Public Accountant. Prior to entering law school, he had been an internal process auditor with a Fortune 100 company and a financial auditor with a Big Four accounting firm.