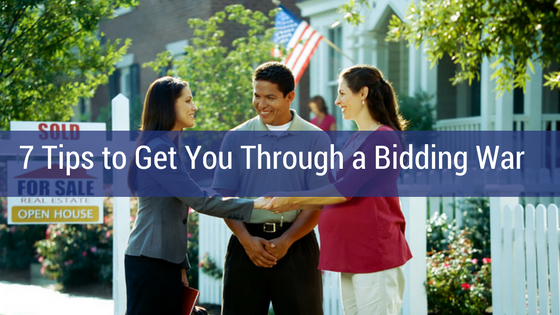 The problem with finding the perfect house for you is that someone else may think it's perfect for them, too. When this situation presents itself, a bidding war may ensue, which basically means that the parties involved will try to make better offers in order to convince the seller to give them the property. Here are 7 tips to get you through a bidding war.
Still, if you're going into a bidding war, you need to know a few tips so you can make smart decisions. With this in mind,  Wharton Law in Atlanta is here to lend a helping hand so you can come up on top.
How to Prevail in a Bidding War
There's no time to waste!

Your financial situation should be on point

by now: your debts should be paid, your budget created, your money saved up, and your mortgage pre-approved.
You need to

have everything ready beforehand

. Any documents required, as well as your home buying team, should be ready to go in a moment's notice.
Gather as much information on the house as you can (the year it was built, how long it's been on the market, etc.), and use it to make a smart offer that's within your budget. If the other party raises their offer, go for it too just as long as it's

within your budget

.
Give your offer a personal approach: get acquainted with the sellers or write them a letter where you explain the reasons why you want to buy this house. This will keep you on their minds and may even sway their opinion.
If you want to make yourself seem like the best suitor for the house, pay a deposit or earnest money. This will give them the idea that you're a trustworthy person.
When you're negotiating with the seller/agent, do it face to face. Don't feel pressured (even if you're in a bidding war) and remember to share the conditions that should be met in order for you to buy the property.
Lastly, allow the deal to fall through if you've been outbidded. It's better to let go of the property than spending the years to come in huge financial debt.
Acquire Title Insurance in Atlanta with Wharton Law!
If you're about to purchase a home, remember that Wharton Law is here to provide the title services your case requires in order to close the deal. Our expertise is sure to guide you through this process so you can get the best out of it. Call(404) 965-2767 for more information on how we can assist you.